White Chocolate Raspberry Cheesecake (With Oreo Crust) Bake (Travel) With Sonia1
Print this page
As I currently have a little time, I was surfing on the internet the other day. Trying to find fresh, exciting thoughts, inspiring recipes that I've never tried before, to amaze my family with. Searching for quite some time yet couldn't come across lots of interesting things. Just before I thought to give up on it, I ran across this scrumptious and easy treat by luck on ambitiouskitchen. It looked so scrumptious on its photos, that required fast actions.
It was easy to imagine the way it's made, its taste and just how much boyfriend will like it. Actually, it is rather easy to please him when it comes to cakes. Yes, I'm a blessed one. Or maybe he is.Anyways, I went to the website and then followed the precise instuctions that had been accompanied by impressive images of the method. It really makes life much easier. I could suppose it is a bit of a hassle to take pics down the middle of cooking in the kitchen as you may usually have gross hands thus i pretty appreciate the commitment she placed in for making this post .
With that said I'm empowered presenting my own formulas in a similar fashion. Many thanks for the thought.
I was fine tuning the main formula to make it for the taste of my loved ones. I must mention it had been a terrific outcome. They loved the taste, the consistency and loved having a treat like this during a busy workweek. They ultimately asked for even more, more and more. So the next time I'm not going to make the same miscalculation. I am gonna twin the quantity .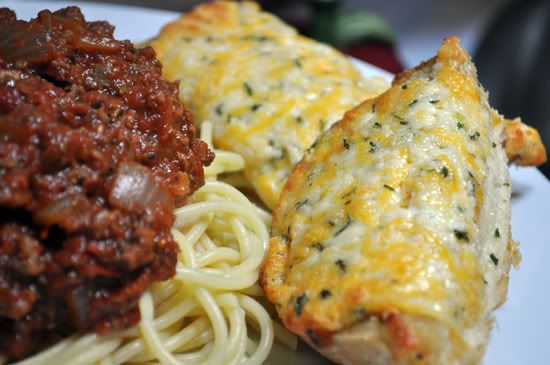 White Chocolate Raspberry Cheesecake (with Oreo crust)
I have a confession to make…
I am not really a huge fan of cheesecake. I'm not necessarily sure why it never hits the spot or leaves an impression within my mind. It just doesn't do it for me. Whatever.
Another confession…
I can never take white chocolate seriously. Sure, it's yummy, but how can it be called chocolate???!?? It has non-e of the magically brilliant cacao bean!! Very confusing and disturbing stuff…
I had good friends coming to visit, two birthdays to celebrate, and plenty of white chocolate sitting in my pantry. I saw it as an ideal opportunity to use up that unsettling white chocolate, bake something I hadn't tried before, and surprise them both! Even if I didn't really favor cheesecake, there could be plenty of mouths to feed.
THE FUNNY THING IS… in the end, the birthday boys were too distracted by NYC street food/pizza to care about cake, while I was smitten with this cheesecake. OMG it was amazing! I kept gushing about any of it to every one (and still am! ).
The white chocolate and cream cheese really create something special. Swirl in the berry sauce and also you get and exciting tangy bite. Not to mention, the OREO crust pushes you within the edge into pure bliss.
I ate half of it by myself in the short span of one week…WOOPS. I took the rest to the office, where it was devoured very quickly.
My first cheesecake passed with flying and swirling colors
Summary: SHOCKINGLY DIVINE. Adapted from All Recipes
1 tablespoon white sugar
1/4 cup butter, melted
2 tablespoons white sugar
1/2 cup heavy cream
1/2 cup white sugar
Line the inside (bottom) of a 9-inch spring-form pan with parchment paper. (Cut out a circle and stick it to underneath with some butter).
Grease the insides of the pan with butter.
Line the outer edges of the spring-form pan with foil, as sometimes these pans can leak.
Crush OREOs in a blender or food processor.
In a bowl, mix together cookie crumbs, 1 tbsp sugar, and melted butter.
Press this mixture into the bottom of your pan. Set aside.
In a saucepan over medium-low heat, combine berries, 2 tbsp sugar, cornstarch, and water.
Bring to a boil and let simmer for five minutes, or until sauce thickens.
Strain sauce with a mesh strainer to remove seeds.
Pre-heat oven to 325 degrees F.
In a metal bowl over a pan of simmering water (aka double boiler), melt white chocolate chips and heavy cream, stirring periodically until smooth.
In a different bowl, combine cream cheese, 1/2 cup sugar, eggs (beating in one single at a time), and lemon juice.
Add the white chocolate mixture and vanilla, beating until smooth.
Pour half of batter on top of crust.
Spoon 3 heaping spoonfuls of berry sauce on top.
Pour the rest of the batter into the pan.
Spoon 3 more heaping spoonfuls of berry sauce on the top.
Using a knife, swirl the berry sauce into the batter to create a beautiful marble effect.
Put spring-form pan on top of a baking sheet. Place in oven.
Using a glass, pour water into the baking sheet, so your water surrounds the cheesecake pan - this is called a water bath" and it'll prevent the cheesecake from cracking in the middle.
Bake for 50-55 minutes or before the filling is placed. The center will still seem wobbly. In the event that you wait too much time the cheesecake with be over-baked!
Cool, cover with plastic wrap, and refrigerate for 8 hours before removing from pan.
Serve with remaining raspberry sauce.
Preparation time: 1 day - make this beforehand!
Cooking time: 50 minute(s)
My rating 5 stars: ★★★★★ 1 review(s)