OP
Print this page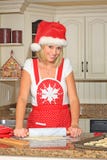 As I currently have a little time, I had been searching on the internet yesterday. Trying to find fresh, intriguing tips, inspiring meals that I have never tried before, to impress my family with. Hunting for a long time unfortunately couldn't find too many interesting things. Just before I thought to give up on it, I stumbled on this delicious and simple dessert simply by chance. The dessert seemed so tempting
on its snapshot, that required rapid action.
It absolutely was easy to imagine the way it is created, its taste and how much my husband is going to enjoy it. Actually, it is rather simple to please the man in terms of treats. Anyhow, I visited the webpage: Suncakemom and followed the step-by-step instuctions which were combined with great snap shots of the method. It really makes life faster and easier. I can suppose it is a bit of a hassle to shoot pics in the middle of cooking in the kitchen because you ordinarily have gross hands so that i pretty appreciate the time and effort she devote to make this post and recipe easily followed.
That being said I'm empowered to present my own recipes in a similar way. Many thanks the concept.
I had been fine tuning the original recipe create it for the taste of my loved ones. I've got to mention it had been an incredible success. They enjoyed the flavour, the consistency and enjoyed getting a delicacy like this in the middle of a hectic workweek. They ultimately wanted even more, more and more. So next time I am not going to commit the same mistake. I'm going to double the volume .
This recipe was first appeared on suncakemom.
Plainly, it was a cheesy kind of weekend in the How Sweet house.
Even right down to the part where Mr. How Sweet cut the sleeves off three Dale Earnhardt t-shirts.
It certainly happened.
And he ate all my cheese straws. He was batting 1000.
This recipe was a first for me. I had never made cheese straws before, but boy am I glad Used to do. And honestly - you can't even tell these use whole wheat. They taste like Cheez-It's in stick form!
Not merely are they super delicious, but they are simple too. I finished up using a wire rack for mine, which resulted in a fancy pants cheese straw.
It happened by accident.
But it totally worked! Keep in mind to spray your rack with non-stick spray. If not, you will have a giant mess on your hands.
Which isn't so bad, especially since said giant mess will most likely result in your belly.
As a warning, you will see lots of breakage and crumbling pieces. But that's the fun part about it. Lots of crumbs and rejects to eat. And since they are all little pieces they don't really count or add up. They are calorieless.
Who knew cheese straws could be so easy? Go make some for lunch.
1 1/4 cups grated sharp cheddar cheese
3/4 stick cold butter, cut into chunks
1/4 teaspoon sea salt
1/4 teaspoon smoked paprika
1 1/2 tablespoons milk
Preheat oven to 350.
Combine flour, cheese, salt and paprika into the food processor and pulse until mixer. Add cold butter and pulse until butter is in course crumbs. Stream in milk with processor running so dough comes together to create a ball.
Remove from food processor and lay on a floured surface. Flour a rolling pin and roll dough out until it's about 1/4-1/2 inch thick. It doesn't need to be perfect and this depends on how thick you want the straws. Using a pizza cutter, cut straight strips of dough. Spray a baking sheet or wire rack with nonstick spray and lay dough on top. The strips of dough might rip, but just pinch them back together (you can see this in an image above).
Bake for 12-15 minutes. Let cool completely before moving from the sheet/rack. Some pieces will stay intact and others will break - just add them to a bowl.
from Gourmet (with a few of my own, personal modifications)
these. look. AWESOME!
and, just wanted to share a shoutout to you from yours certainly:
my oreo balls are your oreo balls' ugly cousins.
Do you pick a brand new recipe for each day?